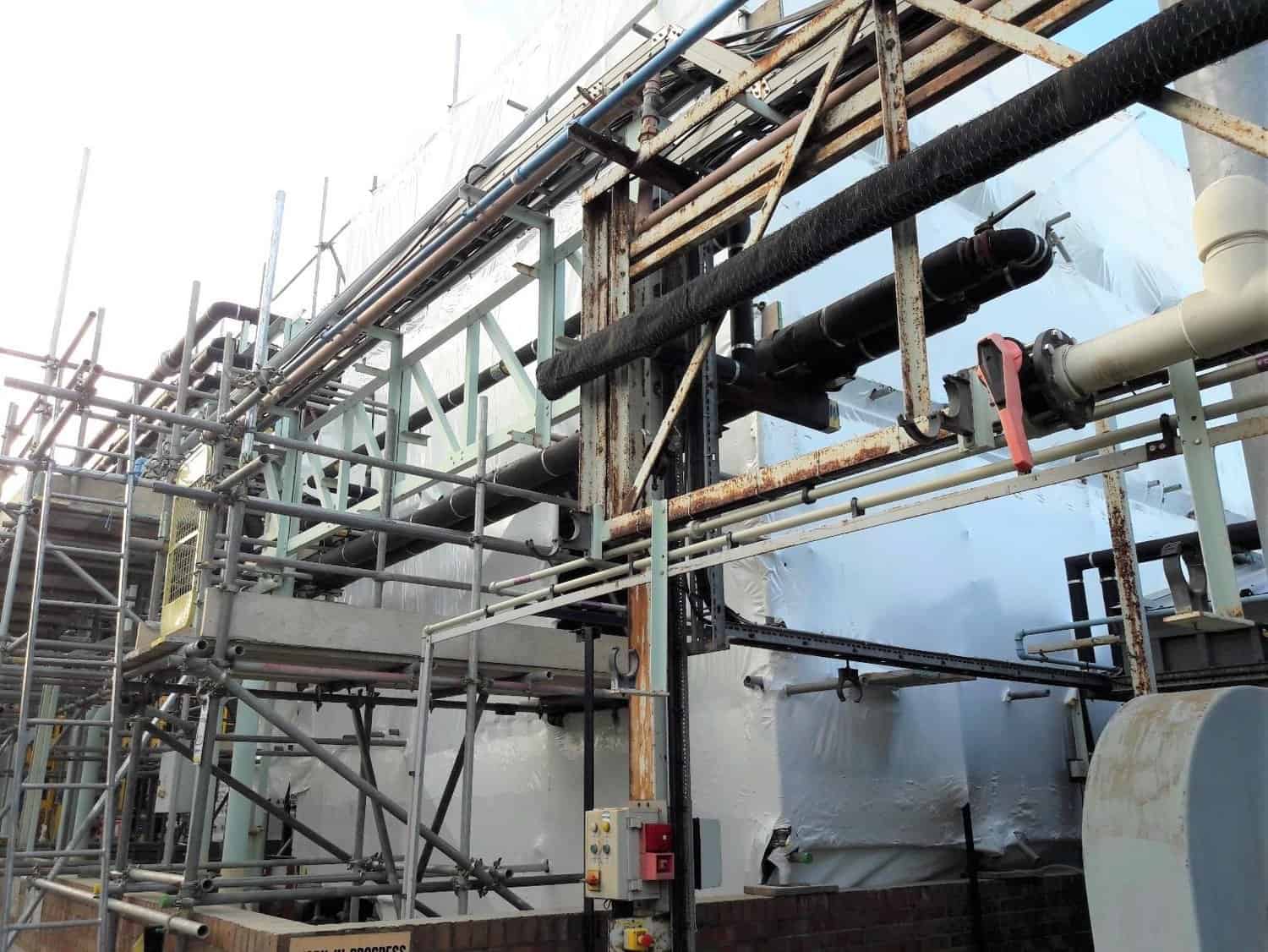 The team of experts at Royston Scaffolding recently provided their industrial scaffolding expertise in a project that required multiple structural additions than originally planned for throughout.
The initial project required a bespoke scaffolding structure around two large industrial tanks that required dismantling for a UK technology company. As the tanks were gradually disassembled starting from the top, our team gradually deconstructed the scaffolding a step at a time to match the height of the tanks to ensure a safe and easy-to-work-in environment.
As part of being the job of a qualified scaffolder, one key skill is to be aware and adapt to whatever lies ahead. Our expert team were quick to notice that the scaffolding required a flame retardant encapsulation around the entire perimeter to stop any sparks of flammable material coming into contact with objects below.
As well as constructing an emergency access point for welders at the site, we also needed to build an extra 24 metre long independent scaffolding construction for the safe removal of redundant pipework that was linked to the tanks.
For a project that had an original estimated 8-week time period, which then had several additions along the way, it was a great achievement from the team who ensured nothing overran and in the end, all works were completed earlier than expected within 7 weeks.
If you require industrial scaffolding for your company please get in touch and we will happily arrange with you a free quote consultation using our SMART Scaffold technology.