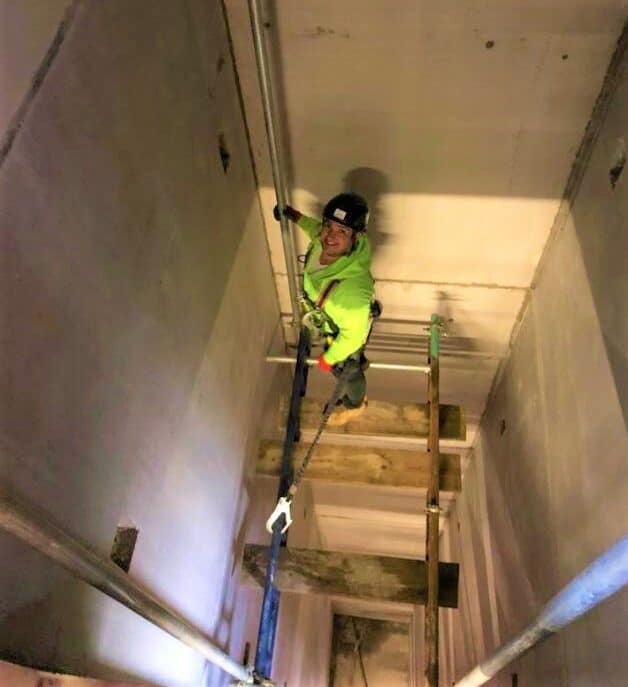 Royston Scaffolding were recently on hand to provide their confined space scaffolding expertise in Birmingham for a lift shaft.
To assist the routine maintenance work of the building, the team constructed a bespoke truss-out scaffold fixture within the elevator shaft.
After being contacted by the Birmingham building's maintenance team, Royston Scaffolding were able to quote, plan and begin work just 7 days later.
Working in a lift shaft is classed as confined space scaffolding, which is a specialist skill where expert knowledge is required to construct scaffolding in tight and narrow places, while still ensuring the safety of all workers.
Due to our agile response and safe expertise we were able to construct the scaffolding on time and let the firm carry out maintenance work quickly and efficiently.
If you require specialist confined space scaffolding or scaffolding for an industrial site then we will happily arrange with you a free quote consultation using our SMART Scaffold technology.