Scaffold services in Hertfordshire, Cambridgeshire, Essex, Bedfordshire and London
As experienced residential and household specialist scaffolders we know that you'll want a very smooth and hassle-free service for your project. Whether it's an extension, repair work, roofing installations or any other matters we'll ensure you get exactly what you need on time.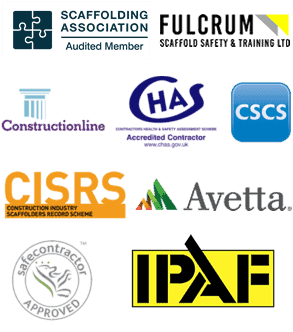 Getting a quote
Getting a quote is straight forward – simply start by filling in your details here or call us on 01763 258 505. We'll then arrange the best date to come over and assess what you need. Using our SMART Scaffolding technology we'll provide you with an accurate quote (with no hidden fees) on the same day.
Setting up
We'll discuss with you the arrangements of setting up the scaffolding in advance. We'll make sure everything runs as smoothly as possible on the day and you should be able to just leave us to it! Most residential and household scaffolding doesn't take any longer than a day but we'll give you our timings in advance.
Bespoke scaffolding projects
We've worked on hundreds of projects from houses to churches and office blocks to hospitals and we know that sometimes a unique solution is required. We have a number of solutions such as confined space scaffolding for those particular jobs that require extra attention. Just let us know the details of your project and we'll work out what's best.
Where we serve
We typically serve the surrounding areas of Royston including Hertfordshire, Cambridgeshire, Essex, Bedfordshire and London. If your project falls outside of these areas, don't worry, we still might be able to help! Submit the details of your project online or give us a call on 01763 258 505.

Our latest residential scaffolding work
Contact us today to arrange a visit to your site. We'll guide you how things will work and give you a quote on the same day.