UK-wide confined space scaffolding specialists.
At Royston Scaffolding our engineers are fully qualified to carry out specialist confined space scaffolding work where the area is particularly tight or constrictive.
Working in these enclosed spaces requires specialist training and expertise. Our Confined Space operatives are trained to be confident and comfortable working in enclosed spaces, whilst at the same time, adhering to Royston Scaffolding's strict standards of safety.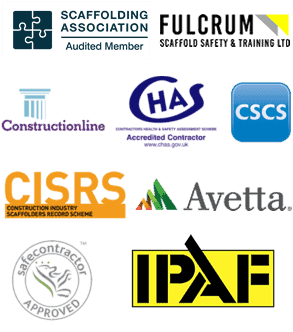 How much does confined space scaffolding cost?
The cost of confined space scaffolding is completely variable depending on the size and nature of you project, so unfortunately it's too difficult to give a straightforward answer here.
However booking us to come for a quote consultation is completely free and there is no obligation to proceed afterwards. Our quotes are never a "round-about" cost and we always break down the details of the quote so you see exactly what you'll be getting if you proceed.
If you would like further details or have any questions regarding confined space scaffolding, please feel free to contact us and we'll be happy to discuss your requirements.
Our latest confined space scaffolding work
Contact us today to arrange a visit to your site. We'll guide you how things will work and give you a quote on the same day.