Experienced scaffolders with the latest technology.
Our SMART Scaffolding technology means we can deliver our expertise to you cost effectively and with minimal fuss.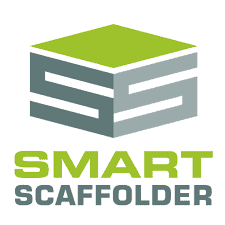 Accurate quotes and no hidden costs
Unlike others, we don't manually quote for work with round-about costs. Instead at Royston Scaffolding we use the latest SMART Scaffolding technology to provide fast and accurate quotations with no hidden further costs. This means you know exactly what you are getting from the start.
See it before it's built with 3D drawings
Our technology means that you know exactly how your scaffolding will look before it's constructed. This is particularly good for confined spaces, heritage sites and businesses. We'll show you what this looks like on our tablet device before emailing it to you for peace of mind.
Digital handovers & inspections makes admin easier
More commonly known within commercial projects, scaffold handover certificates certify that the construction meets the requirements of the Work at Height Regulations schedule for the inspection requirement before first use. These were traditionally done on paper, but now our handovers and inspections can be digitally emailed to you with signatures, meaning everything is organised far simpler.
Contact us today to arrange a visit to your site. We'll guide you how things will work and give you a quote on the same day.