We are Royston Scaffolding – CISRS qualified, CITB accredited and IPAF trained scaffolding experts, helping commercial and domestic households in Hertfordshire, Cambridgeshire, Bedfordshire, Essex and London.
All our professional scaffolders are fully compliant with the latest health and safety procedures which ensures a smooth, hassle free service you can trust.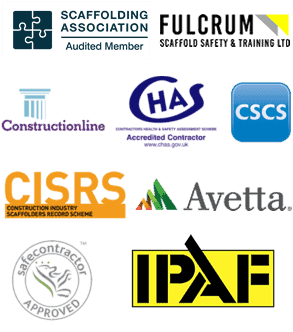 Your trusted experts in scaffolding
From domestic household extensions to delicate heritage sites, we are knowledgeable experts in all areas and sizes of scaffolding.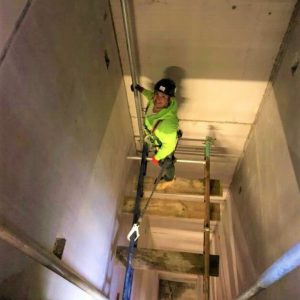 Professional. Qualified. Audited.
Using the latest SMART Scaffolding technology we provide you with fast and accurate quotes. We don't do "round-about" prices, which means no hidden costs or surprises.
Our latest scaffolding work
Contact us today to arrange a visit to your site. We'll guide you how things will work and give you a quote on the same day.
As experienced scaffolders we know that you'll want a completely hassle free service. From your initial quote, to removing the structure securely, we hope you'll notice how professional we are in everything that we do. With our SMART Scaffolding technology you'll get a completely accurate quote on the same day – none of our quotes are "off-the-top-of-our-head" estimates. Residential scaffolding services »
Our qualified team of scaffolding experts are prepared to work in a range of difficult environments with the utmost safety regulations. We've worked in confined spaces at the Emirates Stadium to top technology firms with ultra-fast-turnaround industrial scaffold projects. Industrial scaffolding services »
As CITB certified expert scaffolders we have worked with a variety of businesses in and around Cambridge, Hertfordshire, Bedfordshire, Essex and London. With our SMART Scaffolding technology we'll show you how your scaffolding will look and give you a detailed, 100% accurate quote on the same day. Not only that, but with our handover app you can always track your scaffolds from the time the digital handover form is signed until they are decommissioned. Commercial scaffolding services »
We know and understand how delicate particular buildings are. With heritage sites we are always very considered in our plans. We discuss with you every necessary detail to ensure our scaffolding respects the surroundings and causes minimum disruption. Heritage scaffolding services »
Working in confined spaces can be a difficult and demanding task. With our confined space scaffolding expertise, our engineers are fully qualified to carry installations from beginning to end, from risk assessments to deconstruction. Confined space scaffolding services »
Sometimes a truly bespoke solution is required. On the face of it, while scaffolding may look simple, there are actually many different types and techniques. Many of these techniques, such as confined space scaffolding, require specific qualifications and experience to carry out – all of which our experts have. Bespoke scaffolding services »