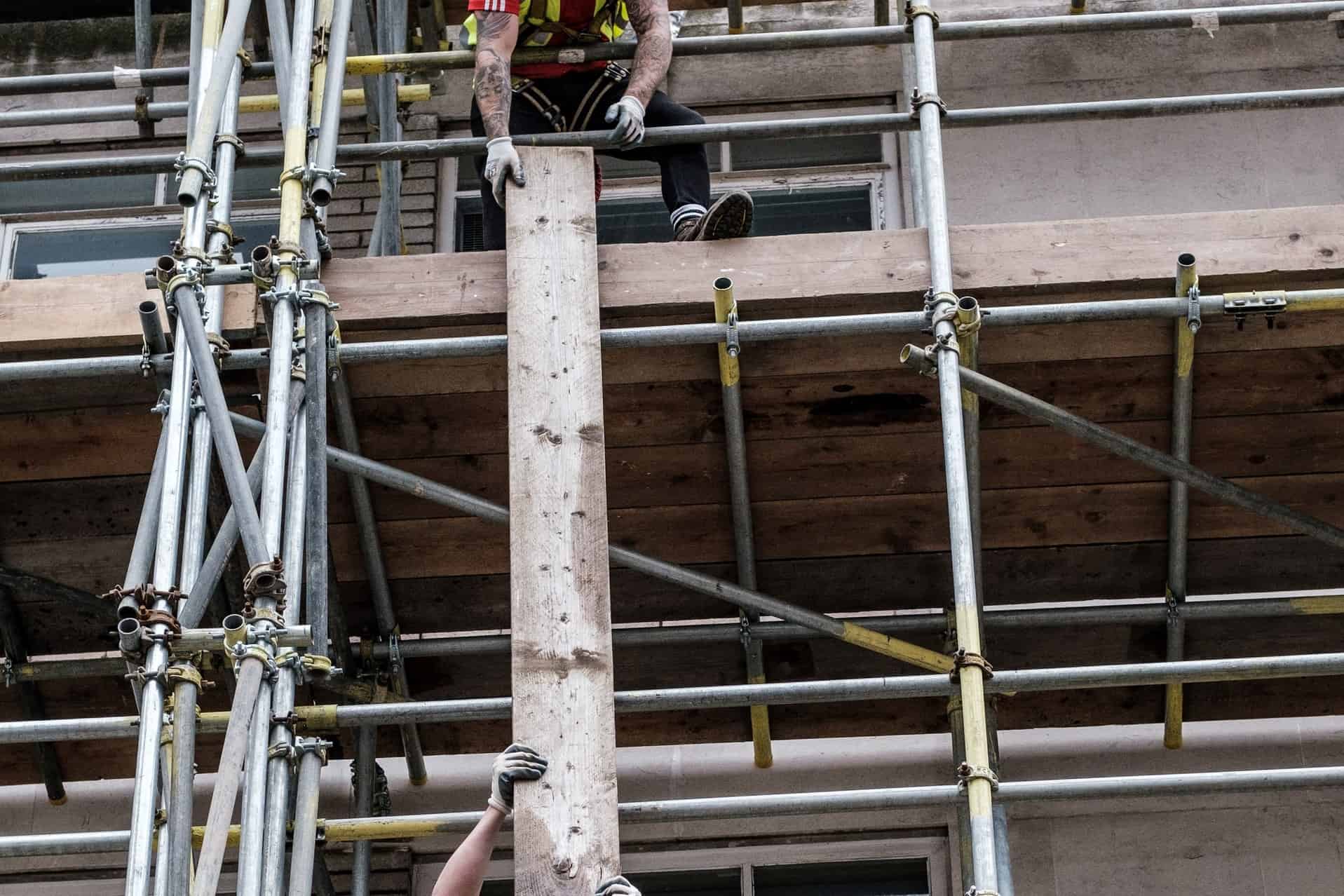 Scaffolders are skilled construction workers and their work is vital in supporting the construction industry. So much so that in March 2021 CITB (the Construction Industry Training Board) announced there would be 350,000 construction jobs created by 2028.
Scaffolders aid construction workers by erecting and dismantling safe scaffolding structures that give skilled workers access and the ability to carry out their work safely and effectively.
According to data released by IBIS world, at the end of 2020 there were over 36,000 employees in the scaffolding industry, with this set to increase over the next 5 years. As the construction job market grows, the demand for skilled construction workers will also increase.
Becoming a skilled scaffolder can take time and commitment, but with the National Career Service claiming the average salary of an experienced scaffolder is £40,000 per year, it can also be a rewarding career option.
With the majority of scaffolding work taking place outside in the elements, becoming a scaffolder can be the ideal career solution for those who don't want to be stuck behind a desk in an office.
To help you decide if pursuing a career as a scaffolder could be right for you, we've rounded up some insights to help you make your decision, as well as some helpful pointers on how to become a scaffolder here in the UK.
Becoming a Professional Scaffolder
Apprenticeships
Apprenticeships are available to those aged 16 and over who are not already in full time education. They are a popular route for many starting out in their professional career and since May 2010 to January 2021 there have been 4.75 million apprenticeships started in England.
While they are often a popular route for school leavers, apprenticeships are not age restricted. In fact, 47.2% of the apprenticeships started in 2020/21 were by people aged 25 and over.
A scaffolding apprenticeship gives hands-on experience in a scaffolding workplace, while apprentices continue to learn the trade. By the end of a scaffolding apprenticeship, an apprentice will have learnt all the skills and knowledge they will need to work in the scaffolding industry.
GOV.UK offers useful advice on apprenticeships, including links to search and apply for scaffolding apprenticeships in your area. See more here.
Training & qualifications
While there are no specific entry level qualifications needed to become a scaffolder, it's important any budding scaffolders undertake the right training.
The Construction Industry Scaffolders Record Scheme, also referred to as CISRS, is the industry recognised training scheme for scaffolders and has been in place for over 40 years.
CISRS offers training for a range of abilities and experience levels, from scaffold labourers and trainees to advanced scaffolders and inspectors.
Once training has been completed, scaffolders are issued with CISRS cards, detailing their level of ability which allow card holders to work safely onsite.
As the preferred scaffolding qualification in the UK, there are currently over 65,000 CISRS card holders nationwide.
CISRS training centres are available throughout the UK, with a full list of accredited training centres detailed on the CISRS website.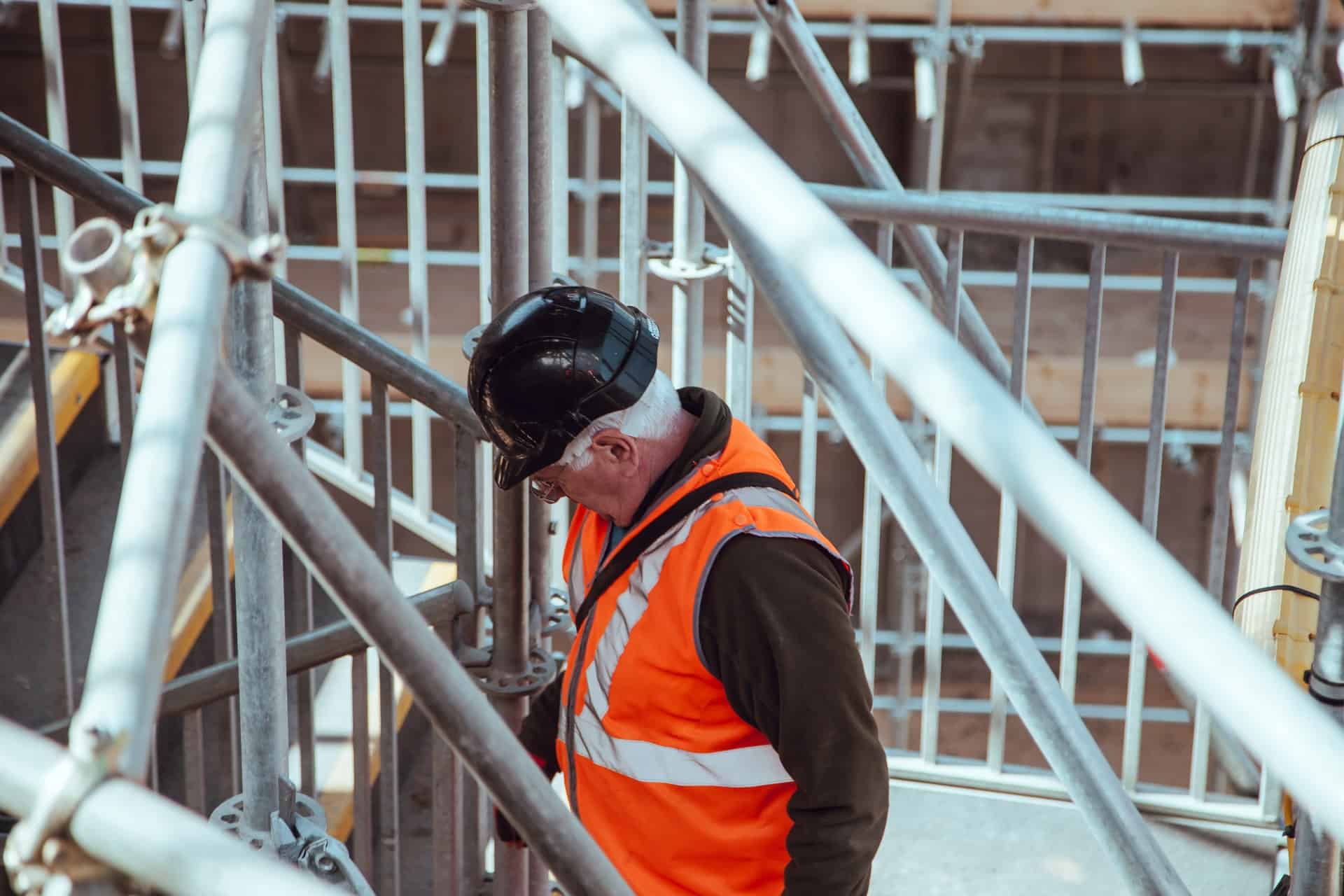 The key skills required to be a Scaffolder
A head for heights
It goes without saying that scaffolders spend a lot of time working at height on tall projects, so if you're keen to pursue a career in scaffolding you'll need to be unphased by being up high.
Physically fit
Scaffolding is a physically demanding job that requires a good level of fitness with balance, strength, stamina and hand-eye coordination being key.
Teamwork
Scaffolders work on projects in teams known as scaffolding gangs, so as a scaffolder it's crucial you're a trustworthy team player who's able to work collaboratively and communicate effectively.
Follow instructions
Health and safety is paramount in a scaffolding work place, successful scaffolders are able to take instructions, follow procedures, wear safety clothing and use safety equipment correctly.
The day-to-day tasks of a professional Scaffolder
While every day can be different, some of the daily responsibilities of a scaffolder include:
Driving scaffolding equipment to site
Unloading scaffolding equipment on site
Creating a stable ground base for scaffolding to be erected
Erecting scaffolding tubes
Securing scaffolding to structures
Laying boards to provide a safe walkway for workers
Attaching guard rails and safety nets
Ensuring safe scaffolding checks are completed
Dismantling and removing scaffolding when the project is complete
Keeping equipment safe, secure and well maintained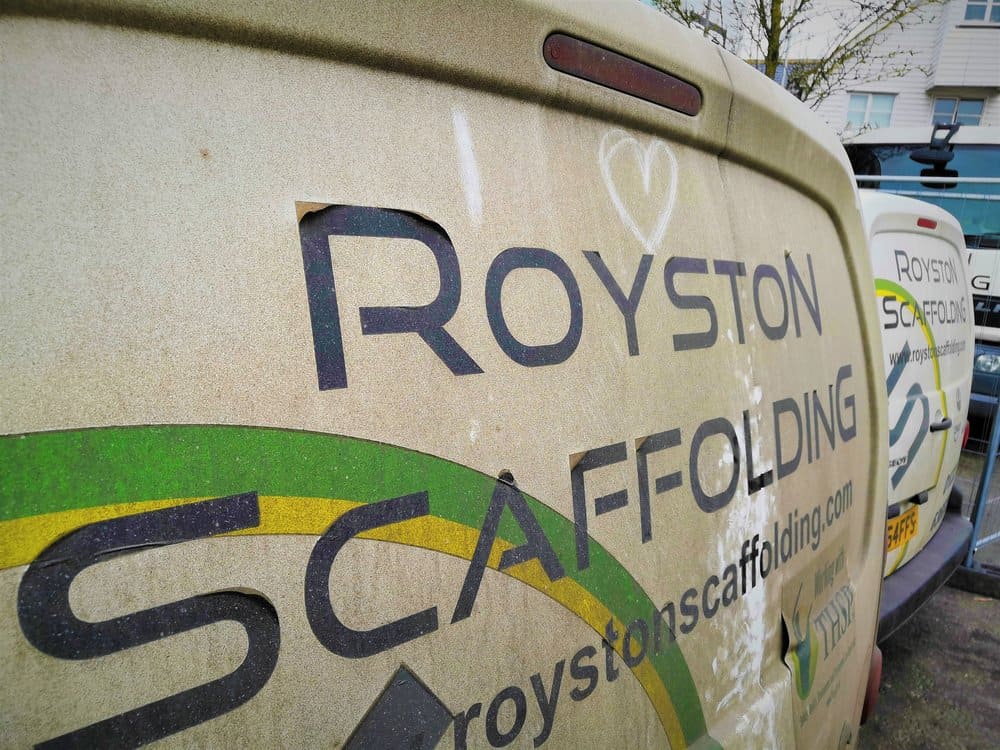 What our team have to say
Elliott McGrath started his career in Scaffolding back in 1999 and now runs Royston Scaffolding Ltd with a team of professional Scaffolders. Here's what Elliott had to say about a career in scaffolding:
What advice would you give someone looking to be a scaffolder?
Work on your physical fitness and try to keep a' keen to learn' attitude throughout. Training to be a Scaffolder is demanding, this is a high risk industry, key to success is showing respect to the Health & Safety rules, your colleagues and the customer at all times. Paramount is the ability to listen to instructions and follow them ensuring you and your colleagues stay safe. As a Scaffolder it is essential you are able to work as part of a team and as with all careers being polite, reliable, honest and punctual is essential.
What's the number 1 skill you think it's important for scaffolders to have?
Make sure you have a good head for heights! There are no formal qualifications required to be a Trainee Scaffolder, however you must have the ability to pass the Health, Safety & Environment Specialist Work at Height Test as soon as your Trainee Scaffolding journey begins and a commitment of continuous study to gain and update your Part 2 Scaffolding qualification.
What's been your favourite job to work on and why?
This industry can take you all over the world and to places you wouldn't ordinarily go and you can meet people from all walks of life. Over the past 20 years I have enjoyed a wide variety of jobs from working in Spain Scaffolding Yachts to working at the highest points of some beautiful churches and the many colleges of Cambridge and being able to see for miles and miles with a vantage point few get to enjoy!