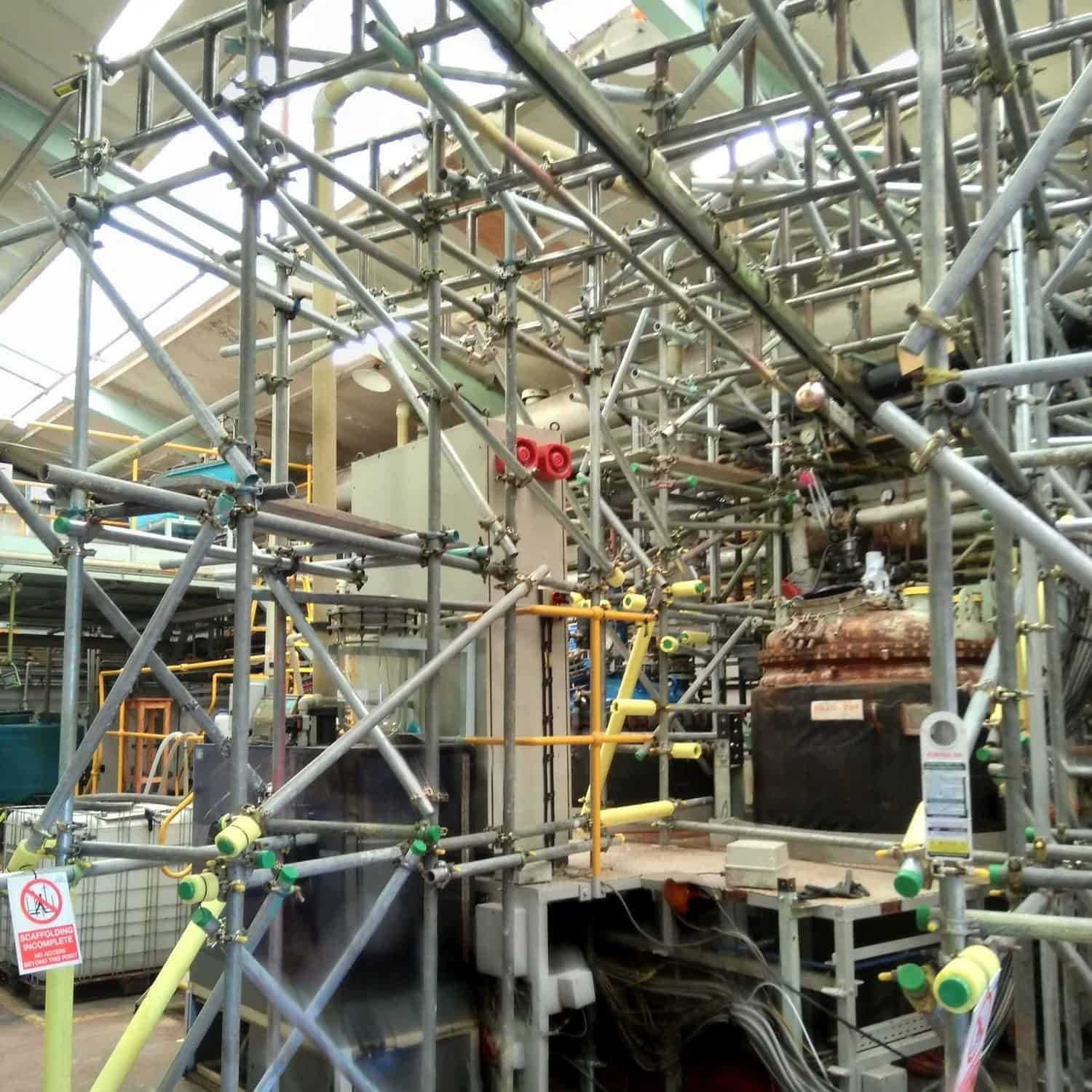 Royston Scaffolding were recently on hand to provide their industrial scaffolding expertise for one of the largest UK technology companies.
The company unfortunately had a fault with one of their large vessels within the industrial area and required a precise assembled scaffolding structure in order to remove and replace it. The fault was slowing their production line and they were losing money as a result, therefore it was vital to be fast, rigorous and above all, safe.
As time was of the essence, making good use of our SMART Scaffolding technology we were able to provide an accurate quotation for the work on the same day as their initial telephone call to us.
The following day we got to work constructing a specific and completely bespoke lifting frame and Niko running track so that the vital work could be carried out as soon as possible. Throughout the process we were on standby to assist in the removal of the vessel and ensure the safety of all workers around the scaffolding construction.
Due to our timely response and safe expertise we were able to design, construct and dismantle the industrial scaffolding within 7 days, which meant that the company in question had minimal impact on their production and costs.
If you require industrial scaffolding for your company please get in touch and we will happily arrange with you a free quote consultation using our SMART Scaffold technology.